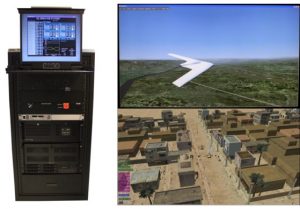 Adsys Controls' Razor UAV Test System is a UAV hardware-in the-loop test environment including a real-time 6-DOF vehicle simulation, vehicle systems simulator, synthetic visualization system, and operator/analysis station.
RF Test Module
The RF Test Module is a multi-channel device providing variable attenuation for communications system testing. The module is offered as an option with our Razor Test System adding the capability for integrated comm system testing in a 6DOF simulation environment.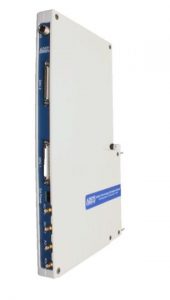 HSAIO
The Adsys Controls High Speed Analog IO Module (HSAIO) for the National Instruments FlexRIO platform exploits the high pin count and fast clock speed of the FlexRIO Virtex-5 FPGA. This module opens the door for new high performance application areas accessible with low-cost development and ease of implementation.
FPGA Image Processing Toolkit
The Adsys Controls FPGA Image Processing Toolkit is a library of FPGA algorithms for image processing applications.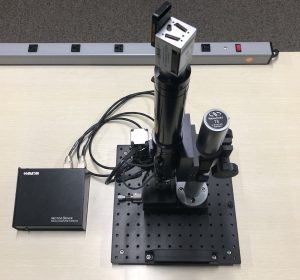 Microscopic Imaging Research Station
MIRS is a turn-key advanced microscope system for various applications requiring high magnification and complex image processing capability. MIRS is capable of imaging resolution down to 0.3 um and utilizes computer-controlled zoom and focus for ease of operation. The MIRS software platform provides powerful user-configurable image processing tools for high speed and advanced image processing applications. Image processing is implemented on either an FPGA or CPU for ultimate performance and flexibility. A high performance camera provides color imagery with 2 megapixel imagery and speeds up to 20,000 frames per second. MIRS is perfect for research and development applications including MEMS, microfluidics, and DNA sequencing.