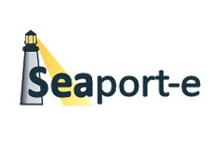 SeaPort-e Award
As of April 2, 2015, Adsys Controls is a proud recipient of the Navy's SeaPort-e award!
The below information regards our SeaPort-e status and relevant details
Adsys Controls currently proposes no team members on our task orders
Last 3 years of services:
Adsys Controls has no awards, as yet, under the SeaPort-e program
Points of Contact for information and customer satisfaction and feedback:
Jameson Garrett, Director, Business Development, may be reached at jgarrett@adsyscontrols.com
Adsys Quality Assurance program:
Adsys Controls has implemented a quality assurance program structured for compliance with ISO 9001:2008 requirements for Quality Management and scalable to a fully certified implementation as we grow. Specifically, we have implemented quality controls within our core business functions that monitor and strive to continually improve quality on an ongoing basis through such mechanisms as peer reviews, process audits, non-conformances handling and corrective action processes, etc. Also critical to our success is management of the quality we receive from our supply base, which is achieved via flow-down of reporting and quality deliverables for major subcontracts, management of a supplier database that includes past performance on previous contracts, and a strong receiving inspection process that is strictly imposed on all material receipts.
Points of Contact for information related to the SeaPort-e program:
Jameson Garrett, Director, Business Development, may be reached at jgarrett@adsyscontrols.com